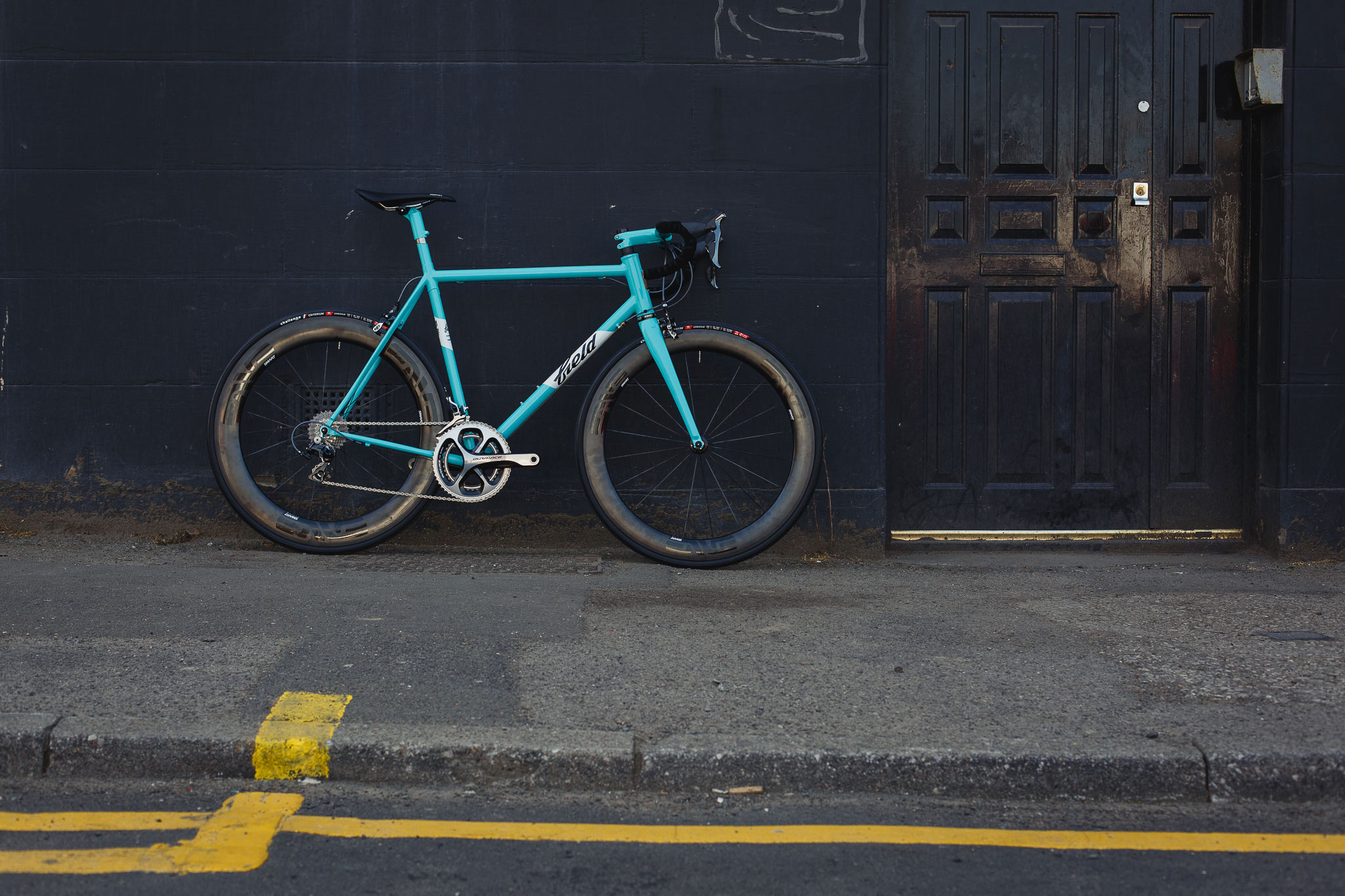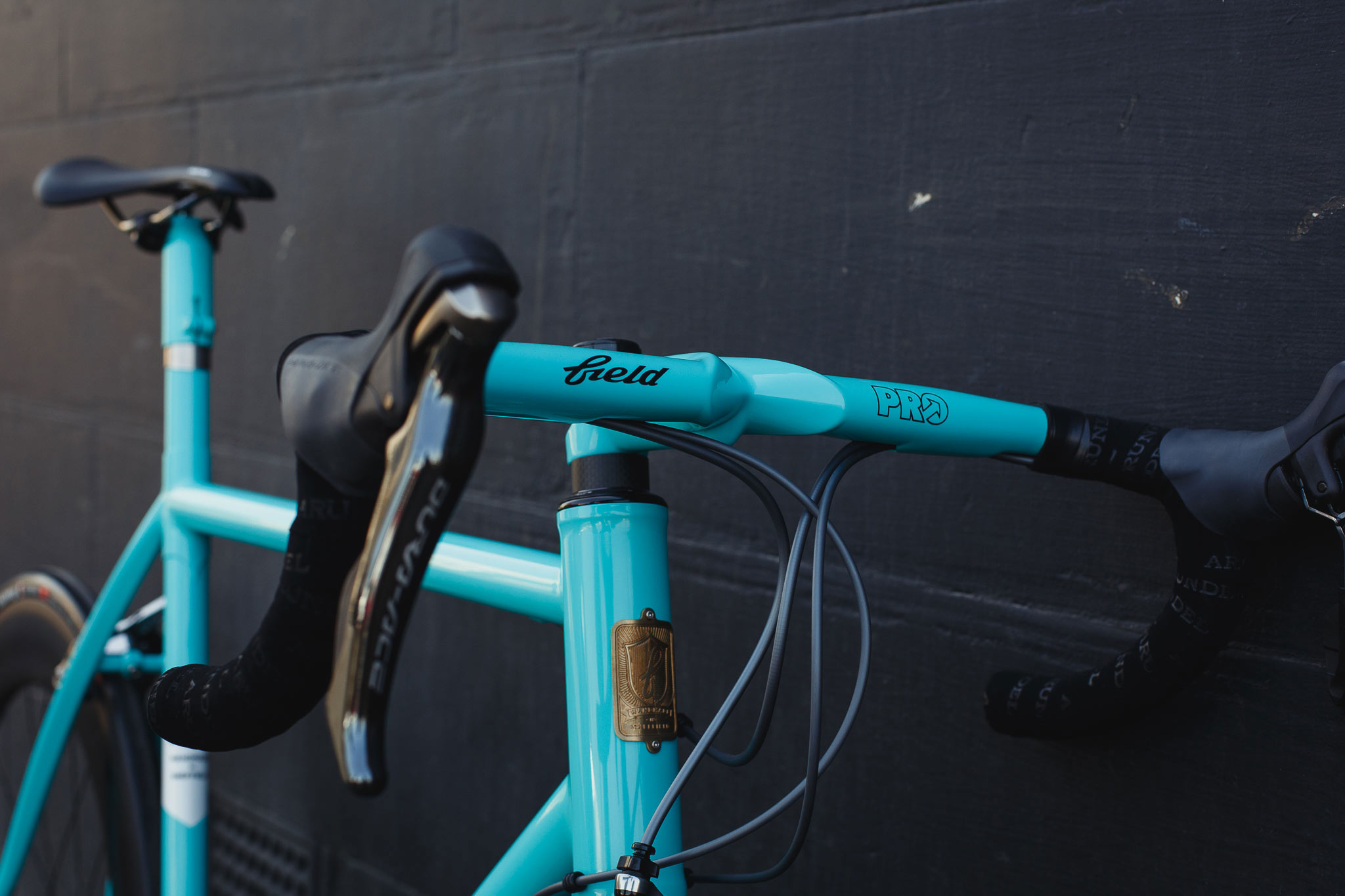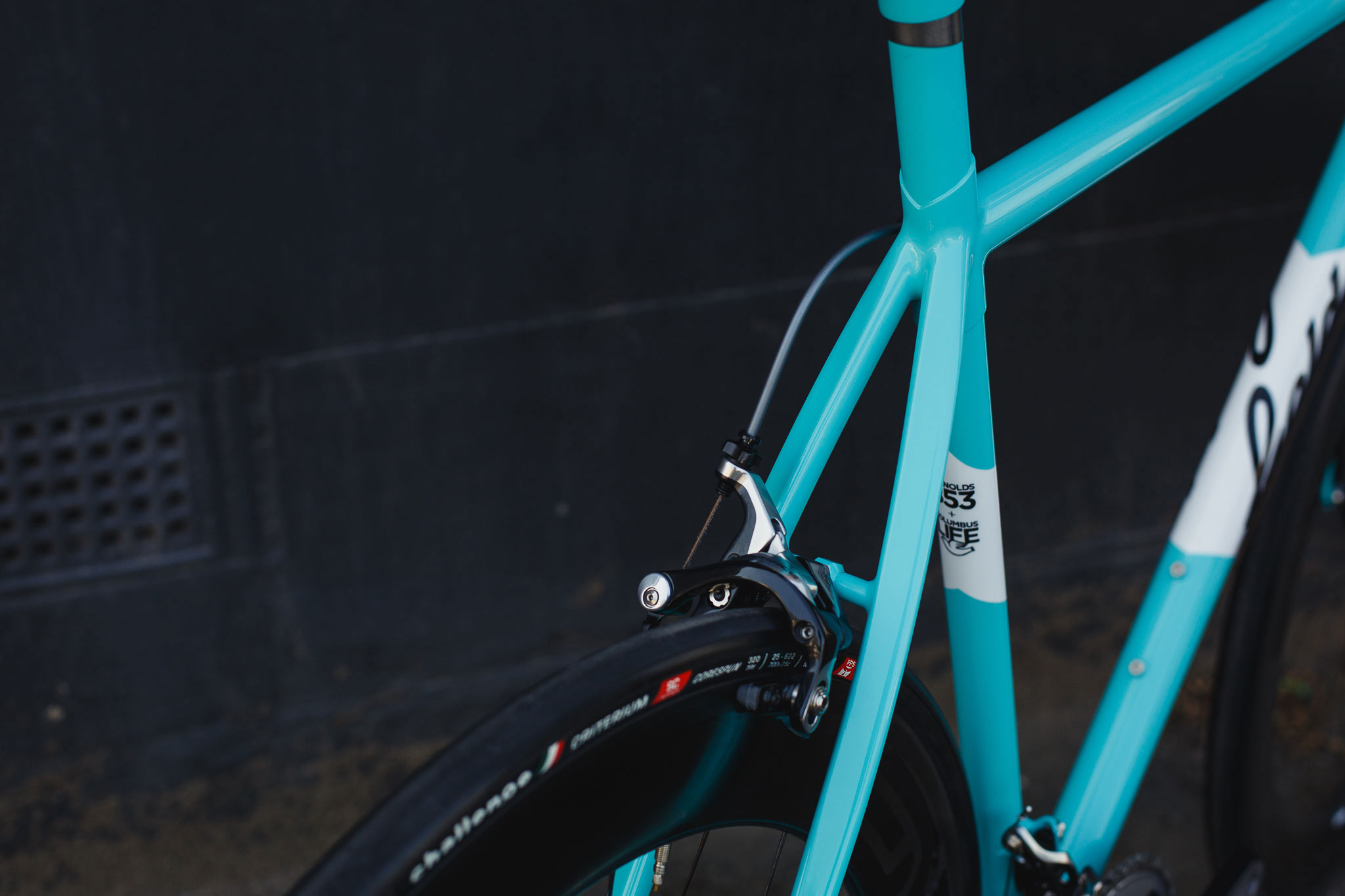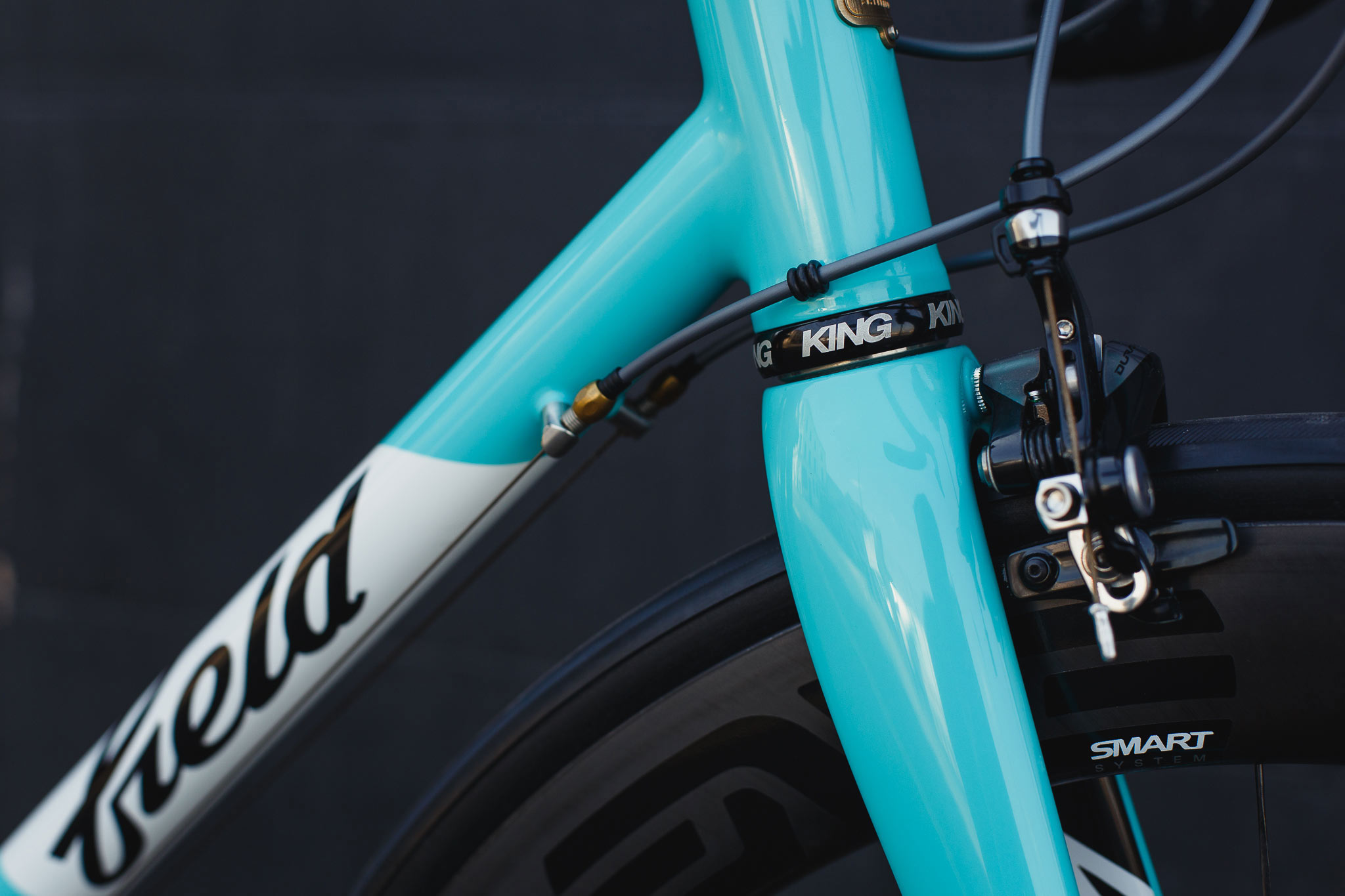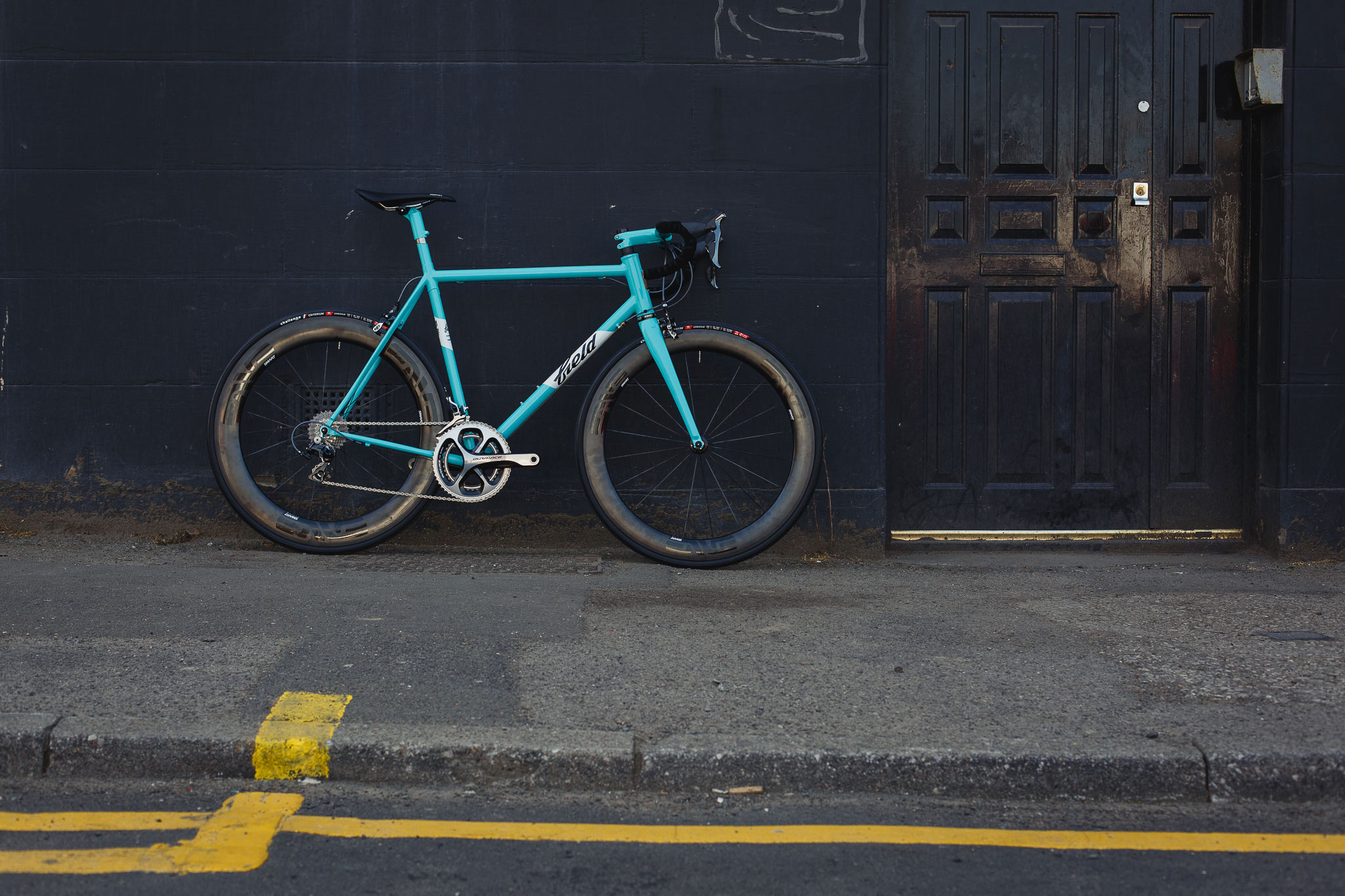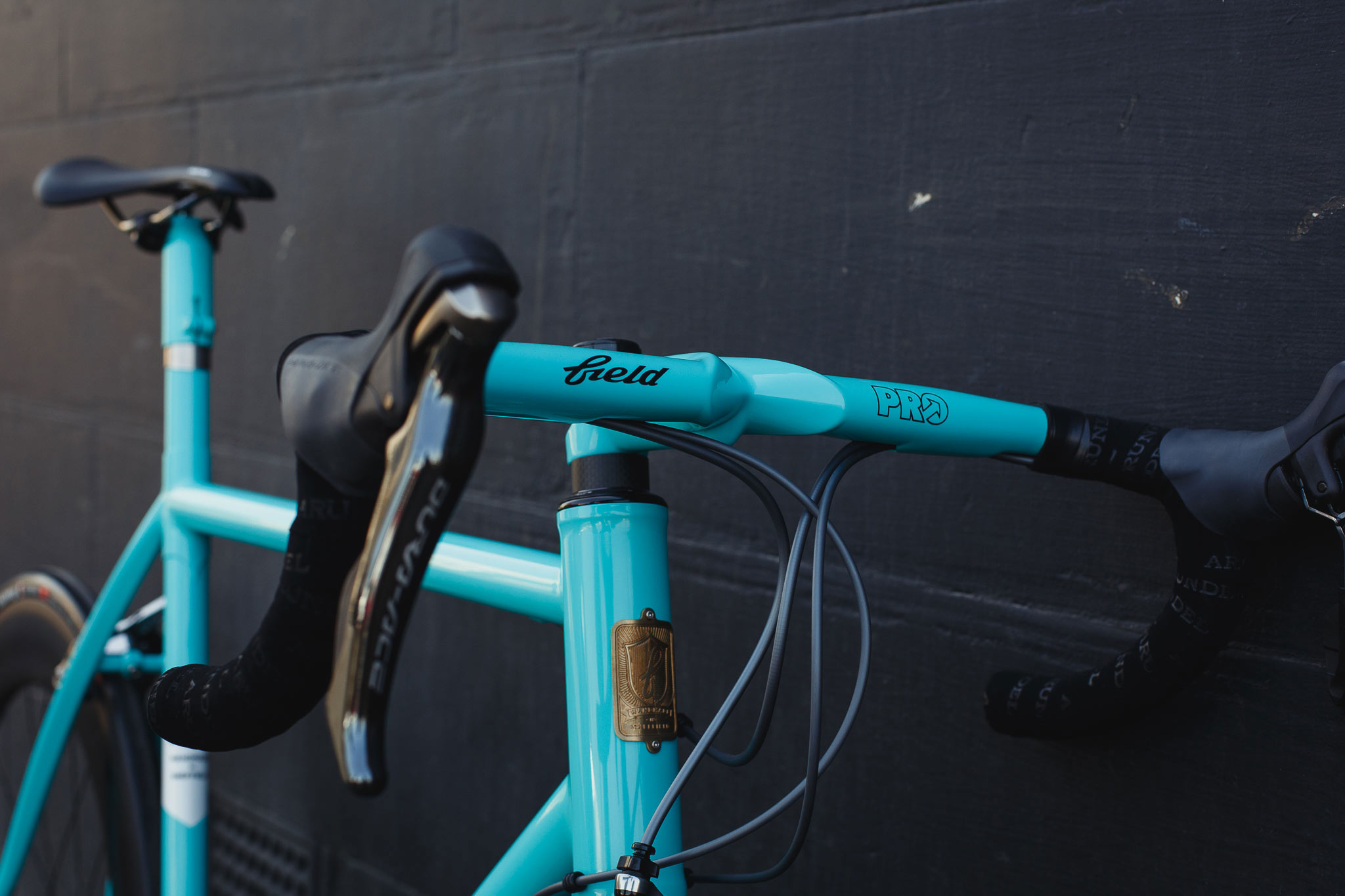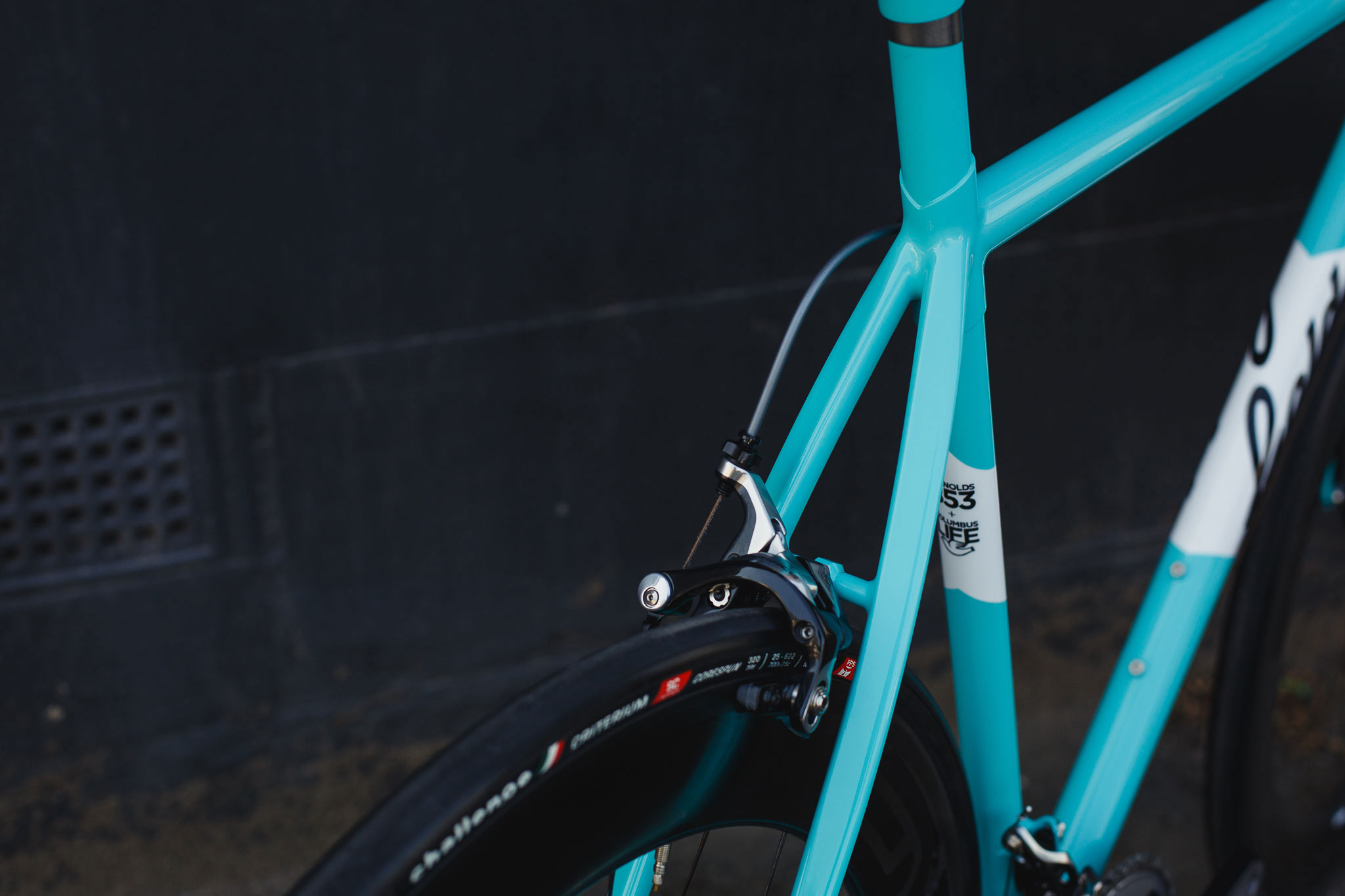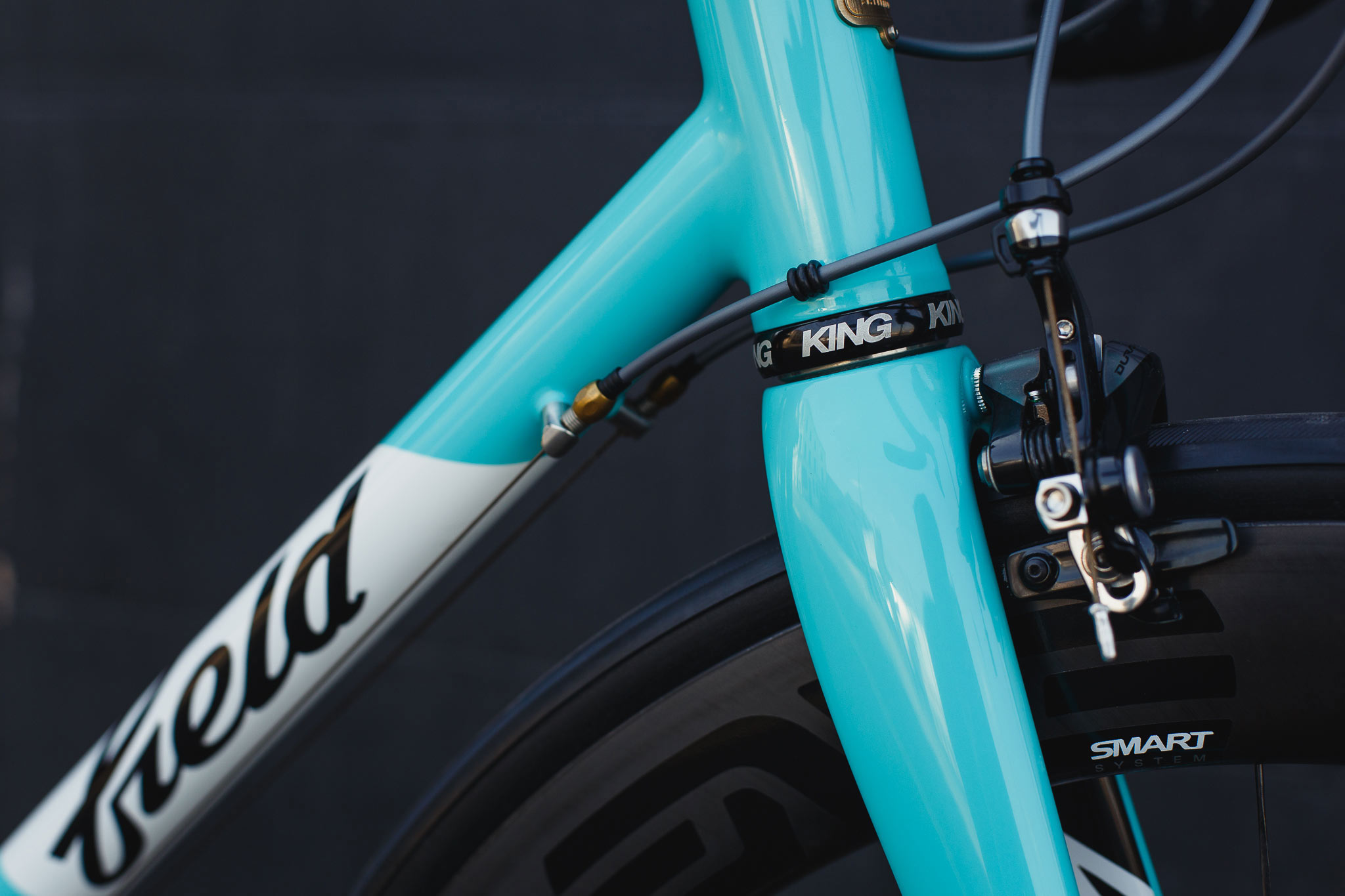 Unfortunately we didn't get to shoot this one ourselves, but I'd venture out on a limb and say Tom Smith did a solid job on his own....obviously.
But we shouldn't get too carried away giving Tom credit, with a subject like this, the photos really should be pretty spot on! We kid Tom, the photos came out almost as well as the bike itself.
The frame is a bit of a departure for Field Cycles, though. Field's Latest road machine uses some tubing that they don't typically spec, and they had a few thoughts to share on the selection:
Built with a mix of tube sets, with Reynolds 853, Columbus Life and featuring our first use of a Dedacciai DR-Zero rear triangle. These shaped tubes provide a fantastically zingy ride and refined aesthetic to the frame. With the chain-stay's particularly functional profile hugging the rear rim and tyre to produce a wide flat tube that counteracts pedalling forces, but allows some vertical compliance.
An oversized 44 mm i.d head tube and fantastic Chris King i8 headset up front let us use the excellent ENVE 2.0 1 1/4" tapered fork for a classy, light weight and precise handling front end. An i.s.p seat post and the integrated bar and stem allow us to keep the zingy blue flowing across the frameset, making for a clean and contemporary modern steel road bike.
A top drawer build around a Dura-Ace mechanical groupset alongside the industry leader in terms of strength to weigh ratio in carbon rims - the ENVE SES 6.7, laced to the fantastic Chris King r45 hubs. The Chris King 'Buzz' resonates through the ENVE rim's for that unmistakable quality hub sound.
Robert's a happy man - 'So so pleased with the Field. First ride was a joy. So much going on, the forgiving nature of the tubes, the drone from the carbon rims, the lightness of the gear change. One thing's for sure, you're never alone with a Chris King hub, #lovethatsound. Geometry is spot on, this is definitely my bike'
Watch out for Field Cycles at Eurobike next week, apparently a little something special is in the works for that!